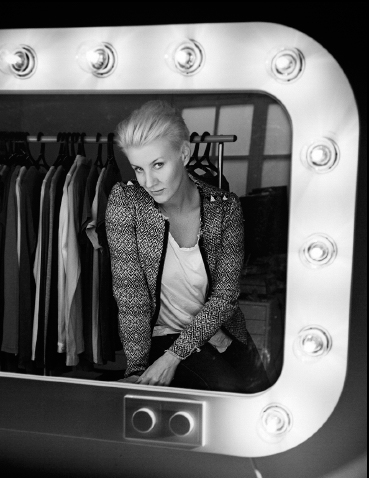 Creative artist and freelance photographer, 
Stockholm, Sweden
Creative photographer with studio centrally located in Stockholm. I do editorial work for magazines as well as commercial work worldwide: Portraits, fashion, still life, beauty, stories, travel. Works on location or in the studio with well-established journalists, stylists, hair stylists and make-up artists. Art projects and video, retouching services. Workshops in photography and digital imaging. 
Exhibitions and artist book production. Video.
Contributor to the photographic image agency TT/Bildhuset (Previously Scanpix). Columnist for Swedish camera & photo magazine Kamera & Bild. 
I  am the editor for the travel podcast and travel blog Tur & Retur (Swedish).


(SWEDISH) Kreativ fotograf och bildskapare med studio centralt i Stockholm. Redaktionellt och kommersiellt foto och video: porträtt, reportage, mode, beauty, resor, stilleben. Jobbar med välrenommerade journalister, stylister, makeup-artister och hårstylister. Håller kurser och workshops i fotografi, ljussättning och digital bild och retusch. Fotograf för TT (Scanpix)/Bildhuset. Krönikör i Kamera & Bild.
Jag driver också resepodcasten och resebloggen Tur & Retur.
EDUCATION
Master of Fine Arts – Photography
Akademin Valand (Valand Academy), 
Gothenburg, Sweden
Aug 2012 – Jun 2014
Photography, vocational school
Fotoskolan STHLM (Stockholm School Of Photography), 
Stockholm, Sweden
Aug 2006 – Jan 2008
M.Sc.E.E
Chalmers University Of Technology, 
Gothenburg, Sweden
Aug 1994 – Jan 2000
SOLO EXHIBITIONS
Mellerud Bibliotek, Mellerud, Sweden, Dec 2015
Galleri Rotor, Göteborg, Sweden 2014
Galleri Monitor, Göteborg, Sweden 2013
Konstforum, Norrköping, Sweden 2011
KG52, Stockholm, Sweden 2010
galleri ikon, Stockholm, Sweden 2009
GROUP
EXHIBITIONS
Dalsland far norrut, Rackstadmuséet, Sept-Nov 2015
Sommarsalongen, Steneby konsthall, June–Aug 2015
Sommarsalongen, Steneby konsthall, June–Aug 2014
Fast Forward, Göteborgs Konsthall, Göteborg, Sweden, May 2014
Vårutställningen, Akademin Valand, May–June 2013
So much unspoken, so little revealed, Konsthallen/Hamnmagasinet, Varberg, Sweden, Mar 2013
Into the light, Akademin Valand, Dec 2012
Planket, Stockholm, Sweden Aug 2012
Planket, Stockholm, Sweden Aug 2010
Galleri Ikon, finis/ineo, Stockholm, Sweden 2008
Galleri Dobre, Together, Stockholm, Sweden 2007
XpoSeptember, Stockholm, Sweden 2006
PUBLISHED
Carried Away, Kamera&Bild, Sweden 2011
Selected works, Kamera&Bild, Sweden 2010
There is no way out, Aiolos, Sweden 2008
There is no way out, Serge, Sweden 2008
Artes, Sweden 2005
GRANTS
Eric Ericsons stiftelse 2014
Adlerbertska stiftelsen 2012
Adlerbertska stiftelsen 2013